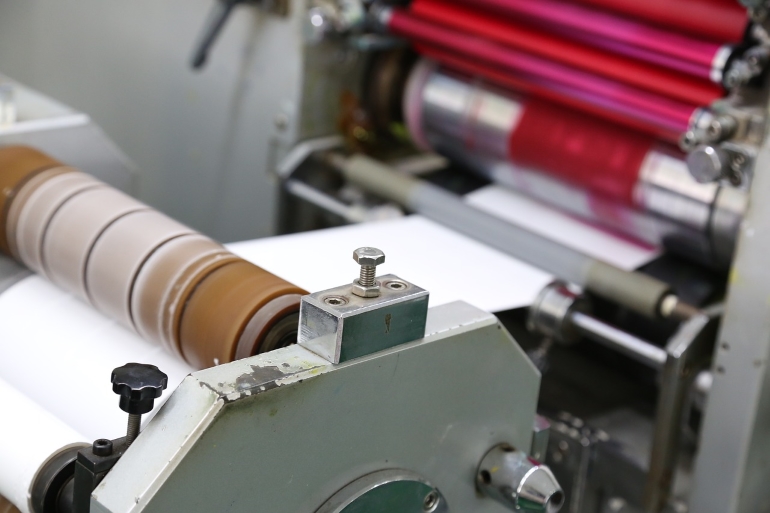 Printing water treatment
It is impossible to get good printing results without a correct water-ink balance. Poor quality water used in a printing press can greatly reduce the lifespan of the ink and water rollers. Normal tap water quality varies, contains calcium carbonate and other minerals, as well as bacteria, and is not suitable for use in a press.
In the past these water fluctuations where kept under control by the use of IPA (alcohol) but this is damaging to the environment and its use is becoming more and more restricted.
Reverse osmosis water is ideal as the basis for print water because almost all the minerals and bacteria have been removed. With the addition of the appropriate chemicals, the RO water is then perfect for use in a press.
The technology for the treatment of industrial wastewater produced in the printing industry needs to separate aqueous ink from the polluted industrial wastewater coming from the industrial process. The treatment principle consists in chemical stabilisation, precipitation and sedimentation, with subsequent filtration and dewatering in a filter press.
We provide water treatment services for the printing industry, to ensure that you use the purest water to enhance your systems and are uniquely placed to provide expertise and guidance on wastewater treatment and management technologies, as well as advice on chemical storage and transfer solutions.
Printing water treatment
We can supply, install and maintain all equipment from filtration, clarification, disinfection, reverse osmosis and more, because our goal is to create an end-to-end solution that you can trust.
We can build and install tailored treatment systems for all your needs, cost-effectively to deliver you for a rapid return on investment. Talk to us about how you can secure your water supply and make considerable savings on your manufacturing costs through water treatment. Our tailored systems help companies in all water areas make considerable savings by reducing maintenance and operating costs.