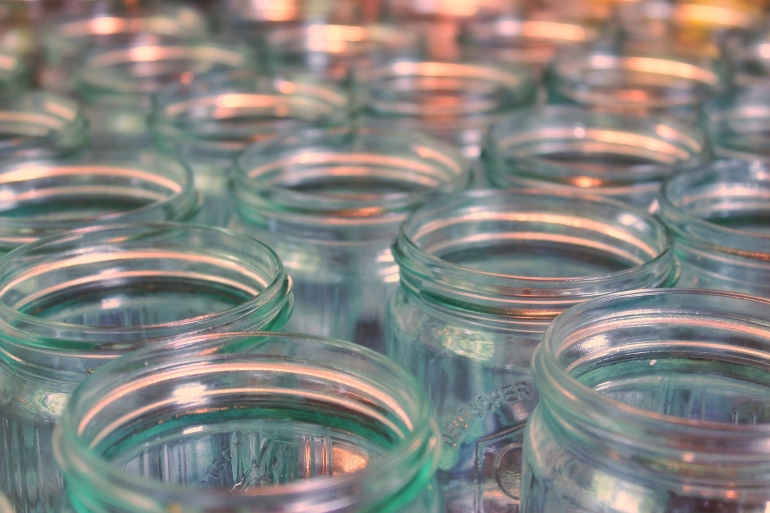 Glass manufacturing machinery and equipment
Water treatment in the glass industry is extremely important and needed in many areas. Our water systems for the glass industry produce crystal clear high-quality water, which enable a closed loop, zero discharge water filtration, and recycling solution.
The treatment of cooling water containing glass from glass manufacturing plants has been studied in order to remove the fine particles of glass in suspension by flocculation, sedimentation and filtration.
The treatment process cleverly allows the recycling of these waters giving a more efficient management and use of water in the glass industry.
Here we describe some of the unique processes of different areas of the glass fabrication industry:
Treatment of glass grinding water and cooling a water circuit in a glass factory
Products of a glass factory are cut and polished in the last process step. Processing machines are supplied with cooling water which, contains glass particles. This water needs to be clarified by a treatment system and led back to the processing machines.
Hot glass wastewater, heated during the production of glass, is mainly polluted by oils, fats and small glass particles.
Continuous cleaning of the cooling water with our products will remove glass solids and concentrate oils and fats. Not removing the solids correctly from either of the above processes will cause a variety of issues from precipitation in cooling towers, pipelines, heat exchangers etc, high wear on plant parts, especially pumps, and lead to an unequal cooling of the system.
Filtration of glass washing water
In laminated glass factory, products are cut and bevelled, then the flat glass sheets are washed with circulated demineralised water. To improve the washing results, decrease wear and reduce the water costs a filtration system is needed.
Treatment of process water from glass fibres production
The production processes in manufacturing glass fibres for high-quality products such as filter fabric, wallpapers, refractory products, roofing membranes etc, require several spinning mills. In the spinning machine's glass, granulate is melted and the thinnest glass fibres are produced. Process water is needed for cooling and for the transportation of glass fluffs.
Purification of grinding water using a vacuum belt filter
To produce glasses lenses, mineral materials (silicate glass) and synthetic glass is used. To cool the lenses and to remove the chips, large amounts of grinding water is needed.
Production of sealed glass units
It is particularly important that the glass be crystal clear on all sides during the production of sealed units (double glazing). All sides must be perfect before they are sealed, because once they are sealed, any staining on the glass cannot be removed and would result in the glass being scrapped.
So, whether you are a manufacturer of flat glass, sealed glass, glasses lenses, container glass, continuous filament glass, glass fibres, automotive glass or any other glass product you face – we are here to offer all water solutions in glass manufacturing.
We will help you achieve reduced operating costs and solve any challenges that you face with production related issues. We bring in new resources to help achieve improved water usage, and more sustainable operations.
We supply, install and maintain all equipment from filtration, clarification, disinfection, reverse osmosis and more, because our goal is to create an end-to-end solution that you can trust.
We can build and install tailored treatment systems for all your needs, cost-effectively to deliver you for a rapid return on investment.
Talk to us about how you can secure your water supply and make considerable savings on your manufacturing costs through water treatment.
Our tailored systems help companies in all water areas make considerable savings by reducing maintenance and operating costs.