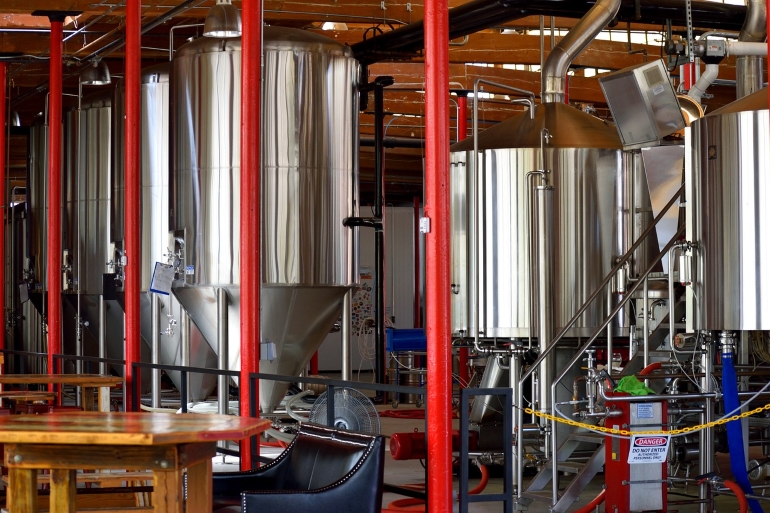 Distillery water usage
Distillation is a traditional water treatment process that removes impurities using heat. This proven method is a very effective and reliable way of purifying water, removing 99.9% of contaminants such as bacteria, viruses, heavy metals and minerals.
Distillers can be integrated with other treatment processes, such as reverse osmosis (RO), continuous electro-deionisation (CEDI) or ultrafiltration, to ensure complete water purification.
It is essential that the water used in the manufacture of spirits is clean and safe, meeting strict specifications for product quality, taste and consistency. Waterborne microorganisms can affect flavour, colour, odour and the shelf life, so it is critical that process water is free from contamination to ensure water quality and quantity is consistent and meets production requirements.
Distillery production presents unique challenges in not only water treatment, but wastewater treatment too. Wastewater contains various chemical and organic compounds, plus particulate matter such as yeast and spent grains, which can be difficult to treat and dispose of properly. We can provide reliable, cost-efficient water and wastewater solutions to help address these challenges.
Distillery water usage
Wastewater doesn't have to contribute to increasing environmental issues; you can treat, recycle and create a more sustainable process. Our aim with this industry is to prevent an excessive amount of water consumption and allow our clients' processes to become more efficient.
Our water recycling systems are the perfect solution for treating distillery wastewater. Treating and reusing wastewater is one of the most effective ways that the industry can improve efficiency and keep costs down.
RGP supply and support water treatment systems and complete turnkey projects for many companies and industries where consistent water supply is essential. We can design-supply-install-commission and maintain systems bespoke for your process.
We offer a complete range of solutions from filtration to pre-treatment, demineralisation, disinfection and polishing. With a robust service network, RGP provide technical support and preventative maintenance including a comprehensive aftermarket parts and service program.